I love taking day trips from NYC. One of my favorites this summer was going on and Atlantic City day trip with my friend. Other than for dinner a few years back for my best friend's birthday, this was my first time going to walk around and explore. If you're looking for fun things to do on a day trip to Atlantic City with friends, family, or by yourself, keep on reading.
Getting to Atlantic City from NYC
The most convenient ways to do a day trip to Atlantic City from NYC is riding the Greyhound or Academy Bus. These buses run daily from NYC Port Authority to the Atlantic City Casinos. I took an Atlantic City Bus trip with Academy which cost about $40 and included $25 credit for the slot machine at Bally's Casino.
Top Things to Do on an Atlantic City Day Trip
Visit the Casinos – Nowhere near, but often referred the Las Vegas of the East Coast, Atlantic City has a number of Casinos to try your luck, eat and shop. I'm not a gambler, but for my first time playing on the slot machine I won all of my bus ticket money back. Of course, there are other things to do in Atlantic City besides gamble.
Take a Walk on the Beach and Atlantic City Boardwalk – I took a stroll on the beach and famous Atlantic City Boardwalk. This was my first beach trip ALL summer. It was lightly drizzling, but I tried my best to get my feet wet.
EAT – If you're traveling with a group, Carmine's in a great restaurant since they serve family style. On this trip, I ate a crab cake burger with fries from Harry's Oyster Bar & Seafood
Play Mini Golf – Walking down the boardwalk we discovered Atlantic City Miniature Golf. We played one round and it was a fun way to pass the time.
Go Shopping – The last stop was the shops at Caesar's Palace and the Pier. There are a number of stores to shop in this area as well as Tanger Outlets.
At the end of the night, I was able to pose for a beautiful view of the sun beginning to set over the beach and boardwalk. My day trip to Atlantic City was well-spent, but getting home was a headache. No one knew how to get back via the Academy bus. We stated at the initial stop, Bally's and walked to Tropicana for a bus. Greyhound seems to be the popular bus option and I plan on using their services on the next trip to Atlantic City.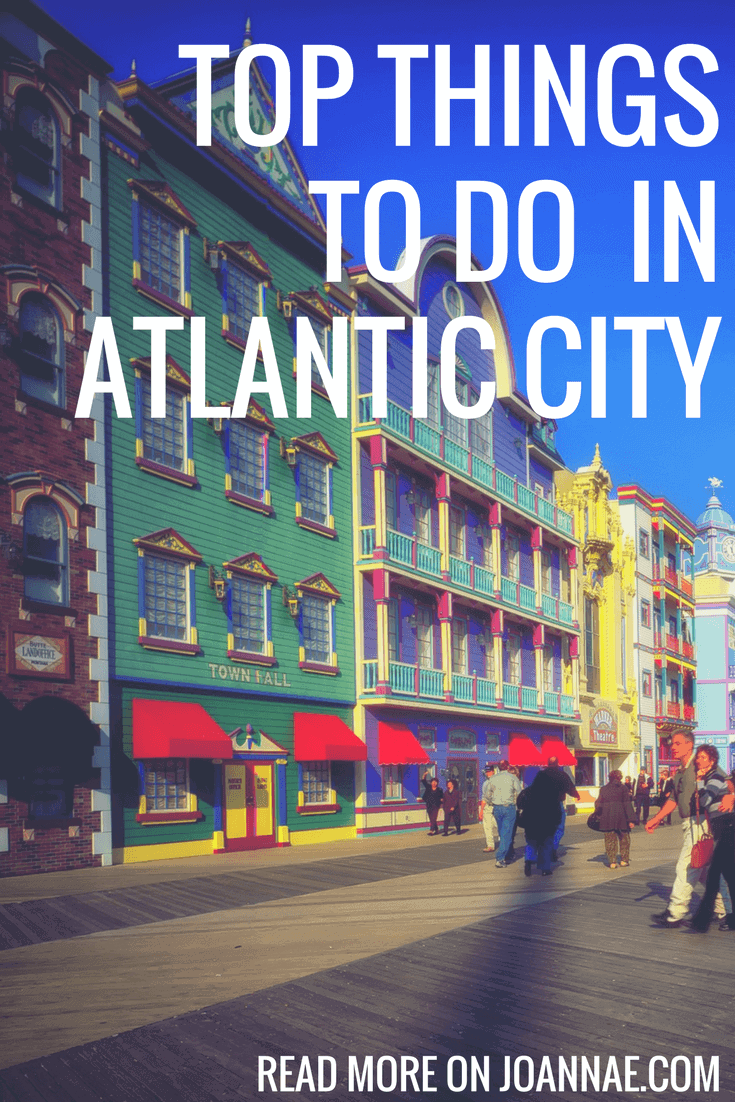 Have you taken a day trip to Atlantic City?