One of my favorites this summer was going on a day trip to Atlantic City. Other than for dinner a few years back for my best friend's birthday, this was my first time going to walk around and explore. If you're looking for fun things to do in Atlantic City with friends, family, or by yourself, keep on reading.
Getting to Atlantic City from NYC
The most convenient way to do a day trip to Atlantic City from NYC is to ride the Greyhound or Academy Bus. These buses run daily from NYC Port Authority to the Atlantic City Casinos. I took an Atlantic City Bus trip with Academy which cost about $40 and included a $25 credit for the slot machine at Bally's Casino.
Top Things to Do on a Day Trip to Atlantic City
Visit the Casinos – Nowhere near, but often referred the Las Vegas of the East Coast, Atlantic City has a number of Casinos to try your luck, eat and shop. I'm not a gambler, but for my first time playing on the slot machines, I won all of my bus ticket money back. Of course, there are other things to do in Atlantic City besides gambling.
Take a Walk on the Beach and Atlantic City Boardwalk – I took a stroll on the beach and famous Atlantic City Boardwalk. This was my first beach trip ALL summer. It was lightly drizzling, but I tried my best to get my feet wet.
EAT – If you're traveling with a group, Carmine's is a great restaurant since they serve family style. On this trip, I ate a crab cake burger with fries from Harry's Oyster Bar & Seafood
Play Mini Golf – Walking down the boardwalk we discovered Atlantic City Miniature Golf. We played one round and it was a fun way to pass the time.
Go Shopping – The last stop was the shops at Caesar's Palace and the Pier. There are a number of stores to shop in this area as well as Tanger Outlets.
At the end of the night, I was able to pose for a beautiful view of the sun beginning to set over the beach and boardwalk. My day trip to Atlantic City was well-spent, but getting home was a headache. No one knew how to get back via the Academy bus. We started at the initial stop, Bally's, and walked to Tropicana for a bus. Greyhound seems to be the popular bus option and I plan on using their services on the next trip to Atlantic City.
You May Also Like
Celebrating Summer at Splish Splash Water Park Long Island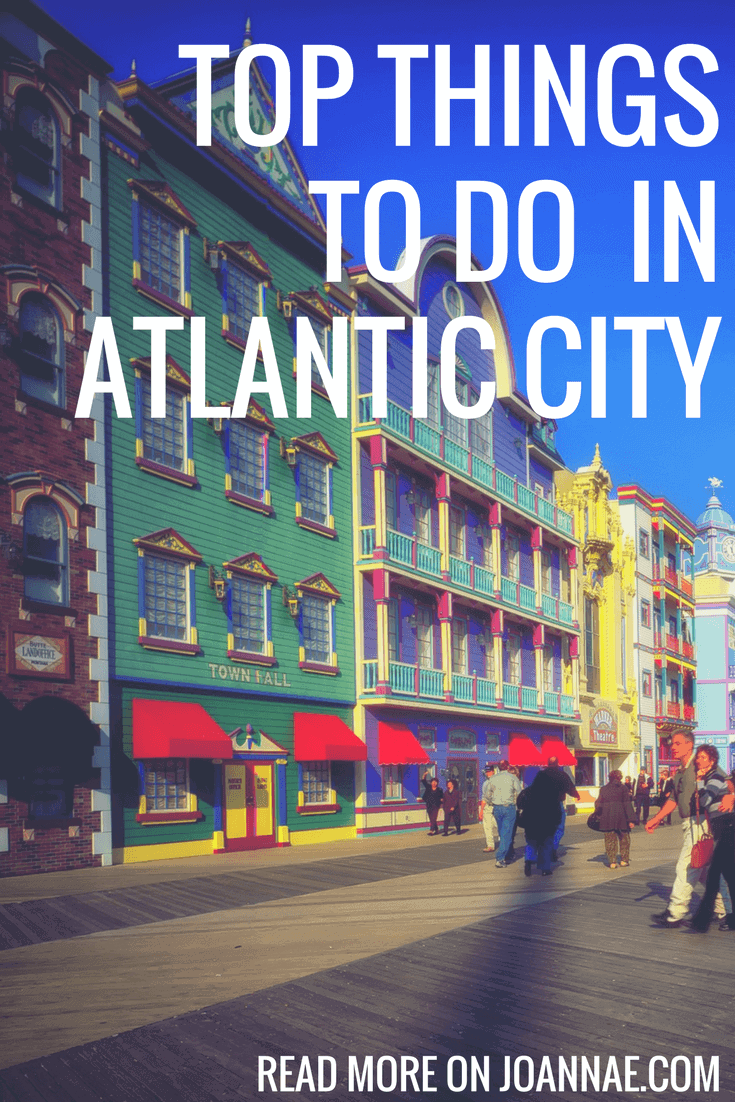 Have you taken a day trip to Atlantic City?